This is the fourth and final post summarizing the discoveries of my 2015 Great Grand Genealogy Tour.  Today's entry is dedicated to the Korbs (my maternal grandmother's branch).
Grandma's sister Marjorie, also known as Sister Maris Stella, has spent her life in service to the Catholic church.  I always felt a special connection to Sister, my mother's godmother.  She was one of the first adults that I related to; she wrote letters to me when I was barely old enough to read them.  On this trip, I spent one night at Sister's convent in Fargo.  I was curious to learn more about her career.  She has no children to carry on her memory, and her own memory is fading now, so I felt that this was the right time to ask for her recollections.  I was excited that she had plenty to say, not only about her career but her parents too.  Sister spent decades working with the poor, the addicted, mentally ill, and afflicted.  Then she wrapped up her career on a "social justice" committee, where she wrote newspaper articles, talked to leaders, and even spent a day at a UN forum.  Someday I'll write more about this intriguing conversation, but while she's still alive, you can ask her directly!
The final point of interest was Turner County, SD.  This was where Grandma's grandparents (my 2GGPs) met.  He was Bernard Janowski and she was Christine Schowalter.  3GGPs Schowalter, German immigrants, were homesteaders with a fairly large farm near Hurley, SD.  This was just 100 miles away from De Smet, where Laura Ingalls Wilder grew up in her "Little House on the Prairie."
3GGPs Janowski immigrated from Poland in 1892 and spent their first few years in Marion, SD.  They did not own land there but lived with a sponsor family.  It was in this area that Bernard and Christine met and married.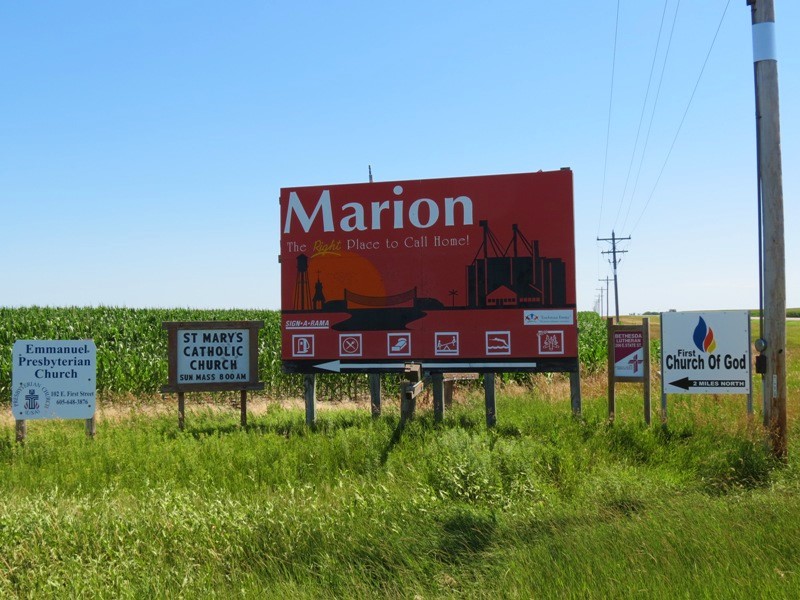 The Schowalters had been Mennonites for centuries.  The Mennonite line in our family came to an end when Christine married Bernard, a Catholic.  The Janowskis left SD shortly afterward to homestead their own land in Calio, ND.  Of course, many lines of the family are still there.  2GGF Janowski was known to visit SD occasionally for the rest of his life, though I don't know what was still drawing him there.