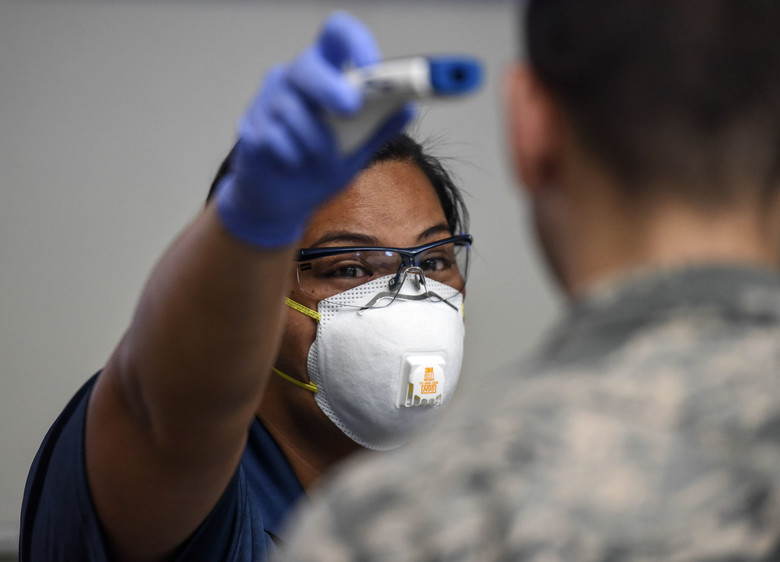 I began this series with background information, zooming in from the domain of viruses to  the genus of coronaviruses.  Today's post specifically introduces this year's novel coronavirus.  We'll cover the topics of the virus's origins and evolution, its effects, person-to-person transmission, and possibilities for a cure.  Part 3 (next month) will discuss the effects of this pandemic on populations and society.    
I. Biology
II. Medicine
III. Citations
I. Biology
A. Origins
B. Evolution
A. Origins
The current pandemic is the third wave of deadly human coronavirus infections. The new virus is officially called SARS-CoV-2, and the disease that it causes is COVID-19. COVID simply stands for COrona VIrus Disease.
This year's virus is so closely related to the 2002 SARS virus that virologists classify it as a new strain of the same species. 2 SARS-CoV-2 is not a descendant of SARS-CoV but a "cousin" that shares a recent common ancestor. Though conspiracy theorists will believe what they will, genetic evidence shows with high confidence that the SARS-CoV-2 virus evolved naturally and was not engineered in a lab. 3
The path of transmission, from bat to intermediate host to human, is uncertain. The pangolin or "spiky anteater" was an early prime suspect because pangolins carry a coronavirus similar to SARS-CoV-2. The current human and pangolin coronaviruses turned out to be, again, only cousins. 4 Nevertheless, they are similar enough to raise concerns about pangolins as potential carriers for future outbreaks, especially since the pangolin is a heavily trafficked wild animal.
The earliest confirmed human case of SARS-CoV-2 was reported on November 17 in Hubei Province, China (where Wuhan is located). 5 Interestingly, traces of the virus have been found in samples collected from Europe in December. One was in Italian wastewater 6 and another in the bodily fluids of a French man who was tested for pneumonia. 7
The first mass outbreak came in late December. It was traced to the Huanan Seafood Wholesale Market in Wuhan, China. Because the market sells exotic animals, and because similar markets had been implicated in zoonotic transmission of SARS, people quickly jumped to the conclusion that Huanan Market was the site where the virus made its first jump into humans. However, we now know that some early cases were not associated with Huanan Market 8 and that none of the animals at that market were infected. 9 It seems that a person who already had the virus brought it to the market, and it spread simply because of the crowded conditions. The spike in Wuhan hospitalizations started to make headlines right around the first day of the decade.
B. Evolution
Taletha D. asked: "How many versions are there? How fast did they mutate? Why might they have mutated?"
After SARS-CoV-2 infected people, its evolution was then guided by its human cell environment. The virus has at least two variants, the "G" and "D" varieties. They differ by only one "letter" in their RNA code, but the G version is much more effective at latching onto human cells. 10 Hence, the virus has been evolving strongly toward the G variety this year, especially in Europe and the United States. Unfortunately for us, G's gain is our loss. The G virus is ten times as transmissible as D. In other words, a sneeze requires only 10% as many G viruses as D viruses in order to spread equally to people nearby. This explains why the epidemic is spreading through the US more rapidly than through China.
Mutations, or genetic changes, happen randomly. The G and D varieties might even have existed before human infection. The part that's not so random now is the evolution, the competition between G and D in human cells. Since G is so much more effective, it will come to dominate the viral population.
II. Medicine
A. Effects
B. Transmission
A. Effects
Mitzi M-H. asked about the causes of death
Taletha D. asked: "Why are some people asymptomatic?"
Karen K. asked, "I'm interested in the research on long-term kidney and lung damage."
Individuals display a tremendous range of responses to SARS-CoV-2 infection. The typical manifestation is normal flu-like symptoms. Some patients experience severe symptoms like shortness of breath, low blood oxygen, or moderate pneumonia. The most critical cases involve respiratory failure, shock, or multiorgan system dysfunction, 11 which can of course be fatal. Some of the damage comes from the virus itself, and some from cytokine storm, the immune system's overreaction. On the other extreme, some cases present no symptoms or signs at all. 12 The percentages of these categories are still in flux, and will be discussed further in Part 3.
The spike protein of SARS-CoV-2, like its cousin SARS-CoV, binds to a protein called ACE2. ACE2 is distributed unevenly in the human body. It is present in our lungs, heart, blood vessels, kidneys, liver, GI tract, and the lining of the mouth and nose. Early COVID-19 reports show that damage to the heart, kidneys, and liver are a serious concern in the worst cases. 13 However, ACE2 is more abundant in the lungs, and that's where the worst impact will be. 14 Even some asymptomatic carriers get lung damage! 15 The lining of the nose is especially rich with ACE2. 16 That explains those highly invasive nose swabs. The only true long-term data we have is from SARS-CoV. A small percentage of SARS survivors suffered long-term lung and kidney damage. Fortunately, most have recovered completely. 17
The severity of symptoms is correlated to the intensity of viral infection as well as underlying medical factors. Those with the most critical symptoms tend to be those who had pre-existing conditions commonly associated with old age, obesity, and smoking. 1The CDC lists about 20 factors. Most of them are correlated to old age, obesity, and / or smoking. The truly independent conditions are much rarer. See citation. 18 We still don't know why some people don't develop symptoms at all.
The long-term immune response is another great unknown. We know that the human immune system synthesizes antibodies; almost 30 varieties are currently cataloged. 19 We haven't had enough time to tell how long a SARS-CoV-2-specific antibody will remain in a survivor's bloodstream. As a reasonable comparison, SARS survivors maintained SARS-CoV-1 antibodies in their systems for an average of two years, with significant reduction after three years. 20 Preliminary results seem to show that SARS-CoV-2 exhibits a similar pattern. 21 If so, then we might have to rely on annual shots to avoid getting overwhelmed by future outbreaks.
B. Transmission
Julie W. asked if (and why) food really presents lower risk than surfaces.
SARS-CoV-2 is almost entirely transmitted directly from person to person through exhaled airborne water droplets. Factors that increase transmissibility include the concentration of virus in a sick person's system, proximity, crowd density, and duration of contact. The six-foot rule is based on the distance that the largest cough / sneeze droplets will travel. This distance is also chosen as a reasonable compromise between medical precaution and social necessities. However, the dynamics of a sneeze are startlingly effective at spreading germs far and wide, especially because "sneeze clouds" tend to rise and get picked up by ventilation systems. 22
The virus usually incubates in a person for a day to a week before onset of symptoms. Contagion peaks from two days before to two days after the onset of symptoms. 23 Although we hear a lot of debate about asymptomatic spread, the greater concern is in fact presymptomatic spread. Of course, someone without symptoms doesn't know whether she's uninfected, asymptomatic, or presymptomatic until she starts coming down with symptoms, when it is too late to prevent transmission. After she develops symptoms, she may be contagious for another week, 24 but by that time she knows she's sick and is more likely to be quarantined. The recommended two-week quarantine period comes from adding a week of incubation plus one more week of contagion.
The makeshift face masks that we ordinary people wear out in public are meant to minimize the spread of water droplets from our own mouths. These masks protect those around us (in case we are presymptomatic). No, they are not 100% cough-proof, but they are pretty effective at slowing down water droplets 25 and reducing microbial spread. 26 The respirators reserved for medical workers are engineered for nearly complete two-way filtering; they protect doctors and nurses from infected patients.
We are often warned about touching things – surfaces, other people's hands, or our own faces. These are secondary precautions against indirect transmission. The pathway here is that a sick person coughs or sneezes, his viruses land on a surface (which might be his own hand), a healthy person touches that surface and picks up the virus, and then the healthy person touches her face. The virus doesn't penetrate skin, but the eyes, mouth, and nose are vulnerable points of entry. Since viruses don't last long on surfaces, they don't spread as readily this way. That's why gloves are not mandated nearly as much as face masks and distancing.
The virus can remain on some surfaces for up to three days, though not in great numbers. 28 An exposed surface is not a hospitable place for a virus, so the risk is proportional to how often people touch the surface. It's a safe bet that many more people have handled the subway pole than your Subway sandwich!
Since viruses don't "eat", food to them is just another surface. They could theoretically infect bacteria on the food, but that is not a good route for viral proliferation. It's not likely that SARS-CoV-2 would find the right receptors in bacteria cells anyway. There have been no known reports of people catching COVID-19 through food packaging. 29 Although the virus could theoretically live on produce, that has not been demonstrated as a known vector either. 30
C. The Race for a Cure
1. Vaccine
2. Antiviral
4. Cocktails and computer-aided concoctions
1. Vaccine
Over 40 vaccine trials are in progress. 31 Vaccine development, testing, and approval is an arduous process that normally takes a decade. Testing occurs in three phases, with a larger and more vulnerable cohort in each phase. Regulatory agencies are now permitting "fast track" approval processes that could theoretically accelerate the SARS-CoV-2 process to as short as 1 – 2 years. This would be an unprecedented pace.
The United States' Operation Warp Speed is a major collaborative vaccine effort between the federal government and private labs. OWS has selected three top contenders for Phase 3 testing this summer. All three teams – Moderna 32 , Oxford / AstraZeneca 33 , and Pfizer / BioNTech 34 – have reported encouraging results in their Phase 1 trials. The Oxford vaccine is especially promising because it stimulates T cells, special white blood cells that would last longer than antibodies.
The road ahead is not guaranteed to be smooth and easy. Some of the leading competitors in this race, including Moderna and Oxford, have never commercialized a vaccine before. Proper dosages are still unknown. The sterile plastic vials that contain vaccine doses will be a major bottleneck in distribution. 35 Nevertheless, these firms continue to speak optimistically of vaccine production beginning this year.
2. Antiviral
There are five or ten viable candidates for anti-coronaviral medications. Most of them were created years ago for other viruses. Antivirals are known to have strong side effects, so they are usually reserved for the worst cases until they've had adequate testing to prove them safe.
One of the most promising drugs is called remdesivir, by Gilead. This was a failed candidate for treatment of Ebola. One trial has shown that it appreciably reduces the recovery time for surviving patients hospitalized with COVID-19. 36 The FDA has now issued Emergency Use Authorization for remdesivir to treat severe cases. 37
Eli Lilly has taken a new approach to an old remedy, the old "antidote from a survivor's blood" trick. After drawing antibodies directly from the blood of a COVID-19 survivor, this company formulated them into a medication called LY-CoV555. It has been effective in the lab, and is currently being tested on human subjects. 38
3. Symptomatic treatments
The worst cases of COVID-19 result in low blood oxygen and inflamed air passageways. Ventilators, highly invasive and cumbersome machines, have been the last resort in this fight. Ventilators present numerous problems of their own. They can infect patients and damage lungs. Intubating a patient can eject virus-infected bodily fluid into the air, endangering healthcare workers. It turns out that COVID-19 patients have surprisingly high tolerance for low blood oxygen. Researchers now recommend simpler devices such as oxygen tanks and even CPAP machines for patients who have low oxygen as long as they're still breathing comfortably. 39
Dexamethasone, an anti-inflammatory medication, is the first drug proven to save lives of coronavirus patients. It was already a well-known pharmaceutical before this pandemic. Encouragingly, it is also inexpensive. It has now been shown to reduce the death rate of critically ill patients by 20 – 30%. 40 However, it has not been properly vetted for side effects, and is not recommended for mild cases. Researchers are cautiously optimistic.
Hydroxychloroquine is a 1950s medicine made controversial when touted by President Trump. It has been effective against malaria and lupus, neither one of which is caused by a virus. It also has anti-inflammatory benefits for treating arthritis. It showed early promise at reducing SARS-CoV-2 in petri dishes (though nobody knew why). Clinical trials in humans have been inconsistent. 41 Hydroxychloroquine actually appears to suppress the initial immune response against SARS-CoV-2 42 , and it can be harmful to vital organs. 43 The FDA and WHO have dropped it from consideration.
4. Cocktails and computer-aided concoctions
Why choose just one? The strongest remedies could turn out to be hybrids or pharmaceutical "cocktails", as for AIDS. Roche and Gilead are conducting a trial to combine remdesivir with an anti-inflammatory; expect Phase 3 results this summer. 44 Carprofen and Celecoxib are anti-inflammatories that also appear to slightly inhibit replication of SARS-CoV-2. 45
The latter two drugs were identified by computerized analysis of pharmaceutical databanks. A crowdsourcing project is underway to identify, synthesize, and test more super-candidates like these. The world's top chemists are submitting their ideas, and new supercomputer lab PostEra is running simulations to see if and how they can be made. PostEra has pledged to release any winning chemical formulas into the public domain. When I first read about this, I called it a "global brainstorm." PostEra has a better name for it: "COVID Moonshot". 46
🦠🌒
Continue to Coronavirus Primer Part 3: Epidemiology
III. Citations